Books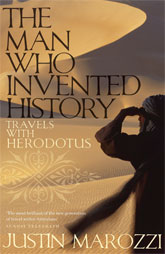 Herodotus is widely known as the Father of History, but he was much more than that. He was also the world's first travel writer, a pioneering geographer, anthropologist, explorer, moralist, investigative reporter, foreign correspondent and enlightened multiculturalist before the word even existed. He was at once learned professor and tabloid journalist, a man of great wit and wisdom with an unfailing eye for material to inform and amuse, to titillate, horrify and entertain.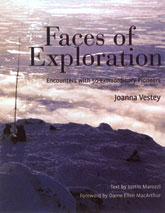 A project in partnership with award-winning photographer Jo Vestey, Faces of Exploration is a portrait-led collection of the fifty greatest and most prominent explorers of the twentieth century. It features anthropologists and ethnologists, cavers and climbers, balloonists, pilots, astronauts, polar specialists, desert explorers, sailors, geographers and zoologists. From Buzz Aldrin and Sir Edmund Hillary to Dame Ellen Macarthur and Jean-Michel Cousteau, these are some of the most remarkable men and women on the planet.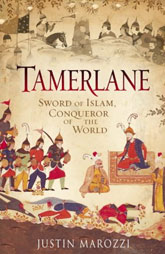 Tamerlane was the greatest conqueror the world has ever seen. No man carved out a larger empire with his own sword. His armies were irresistible, feared throughout Asia, Africa and Europe. Wherever they rode, death rained down around them like the plague. His very name evokes mystery and romance: the clash of swords on snow-clad mountains and the steppes of Asia; the legendary opulence of a cruel Oriental despot and the astonishing magnificence of his blue-domed capital at Samarkand, Centre of the Universe and Garden of the Soul.
Yet while Tamerlane (1336-1405) ranks alongside Alexander and Genghis Khan as history's most devastating warrior-king, the detail of his life, more fantastic than fiction, is scarcely known in the West.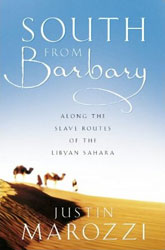 "In one of Tripoli's only English language bookshops I picked up the book that for the first time thrust the desert before me in all its guises. Here was silence and loneliness, the glory of wide African skies, unbroken plains of sand and rock, loyalty and companionship, adventure, treachery and betrayal."
For six years after reading the account of the British North African expedition of 1818-1820, Justin had longed to cross the Libyan Sahara by camel. Captivated by the beauty of this little known country on his first visit to Tripoli, he vowed to return to explore its vast desert along the old slave trade routes. South from Barbary – as nineteenth century Europeans knew North Africa – is the compelling story of his 1,500 mile journey.